4-Week Active Movement Challenge – 07/02/2022
All classes are completing an active movement challenge. We have committed to taking a movement break every day for 4 weeks. The movements include dance, walking, running and exercises.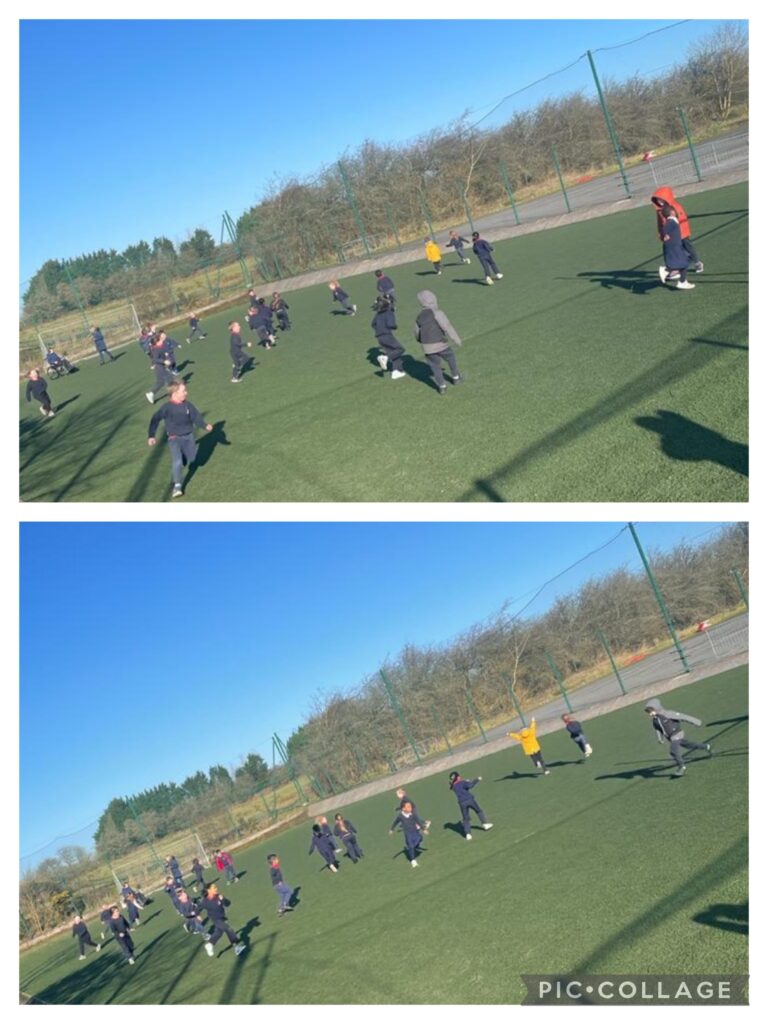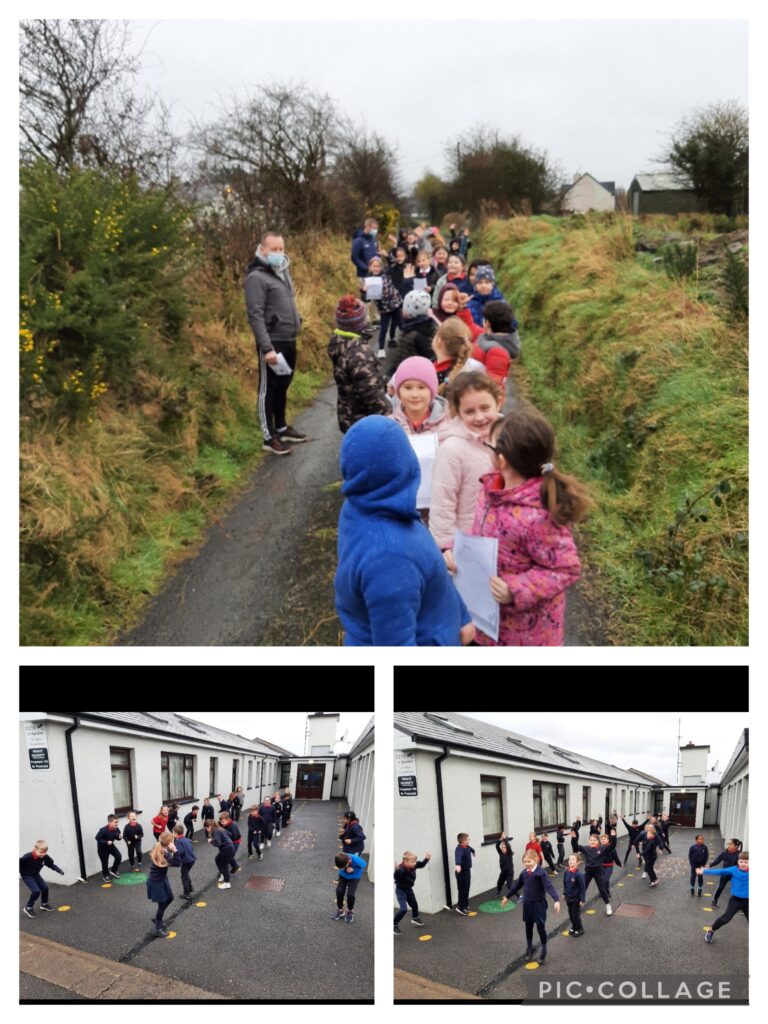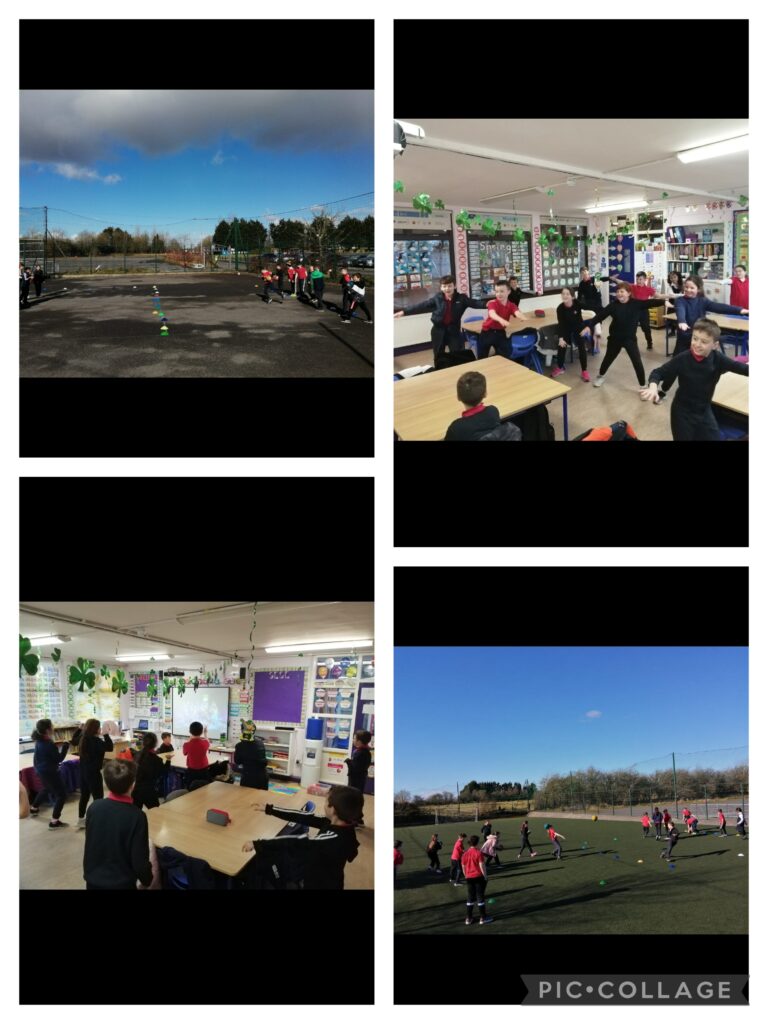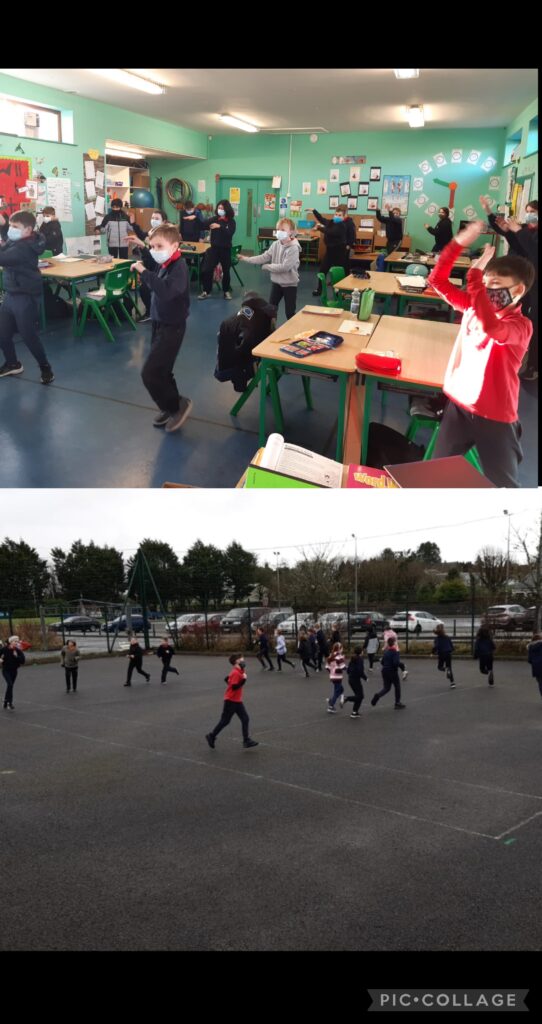 Active Lines – 17/01/2022
When we line up after break, we are doing on-the-spot exercises like squats, lunges, jumping jacks and high knees, before returning to the classroom.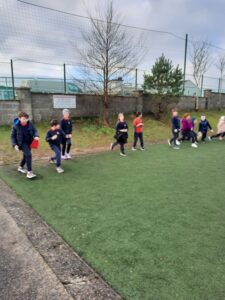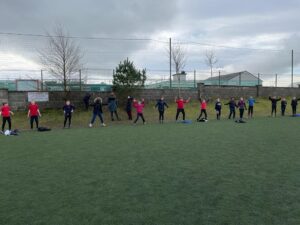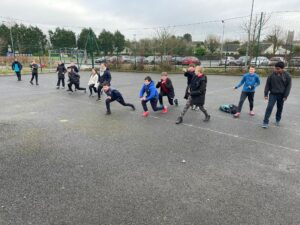 Santa Dash – 22/12/2021
On the last day of school before Christmas break, all senior classes did a walk around Knock Village. We wore our Christmas jumpers and enjoyed the active break from the classroom!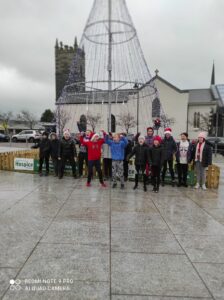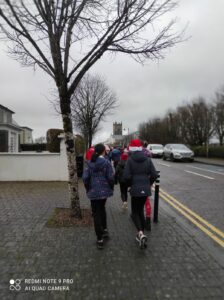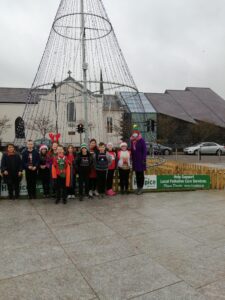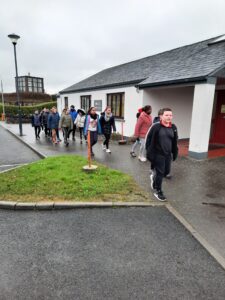 Witches Walk – 22/10/2021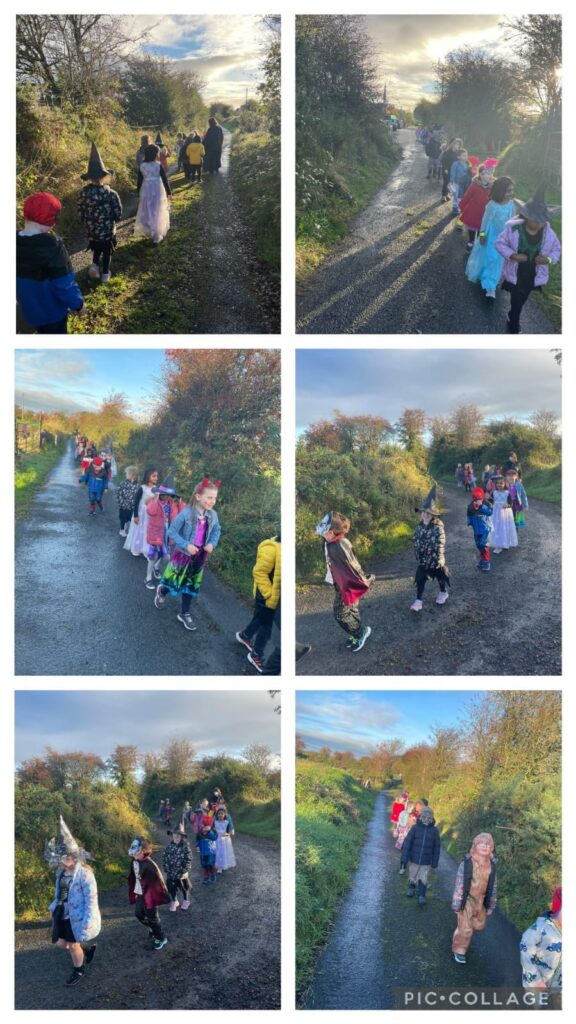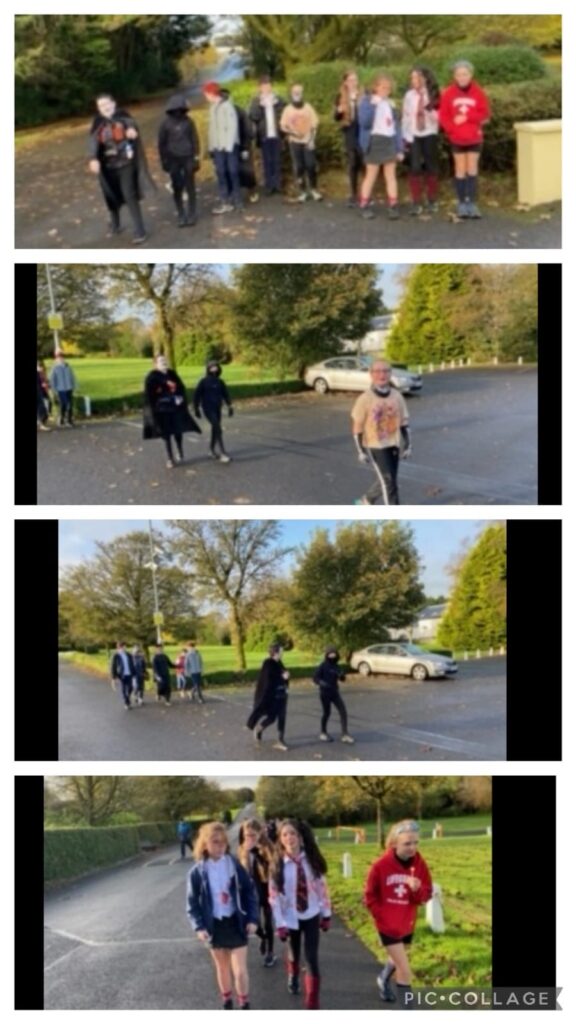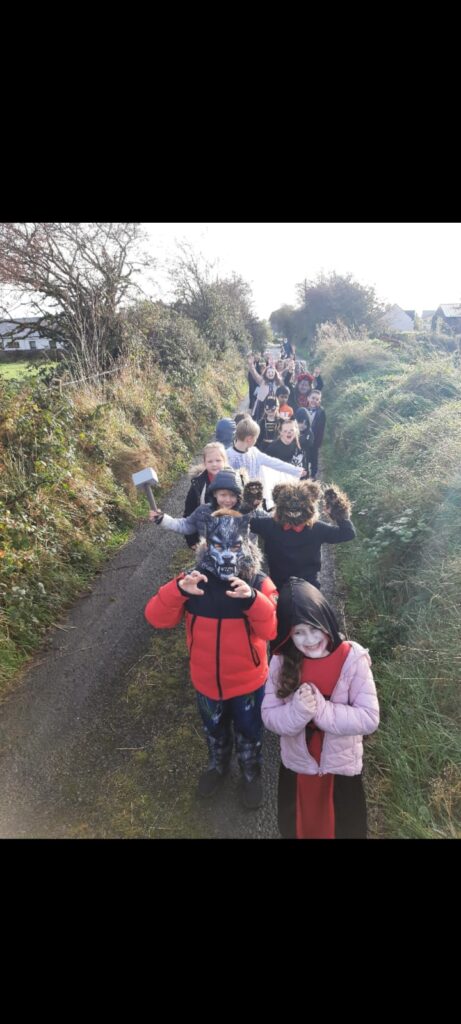 Tennis lessons: September – October 2021
Janis taught all classes tennis lessons for a 6-week period. We learned lots of skills and techniques and enjoyed the lessons too!