We did lots of interesting science experiments this week in the Haven on our July Programme.
We did a Skittles experiment. We put the Skittles into warm water. We watched carefully as the colours spread out in the water.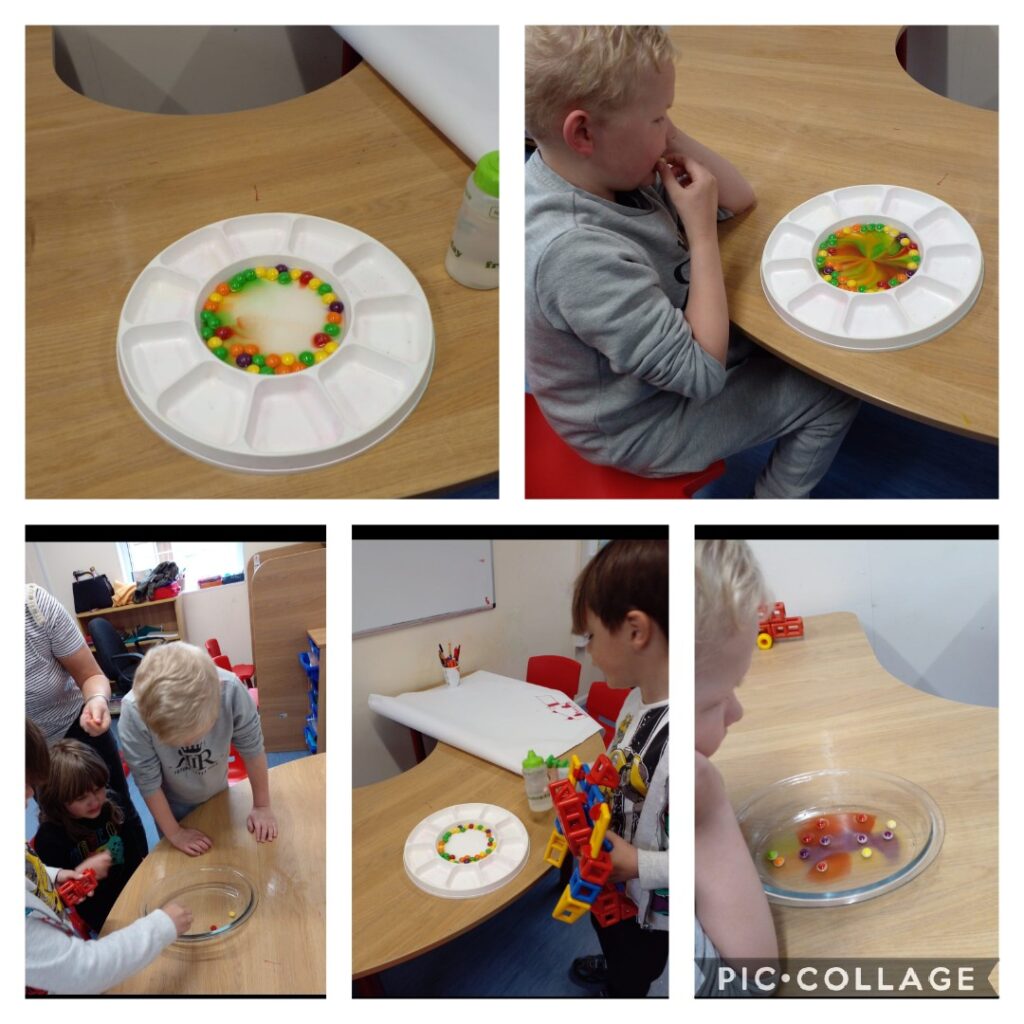 We also made butter. We poured Double Cream into a jar and put on the lid. We shook for a long time!
Butter formed! We drained away the extra liquid. We spread the butter on crackers and ate it.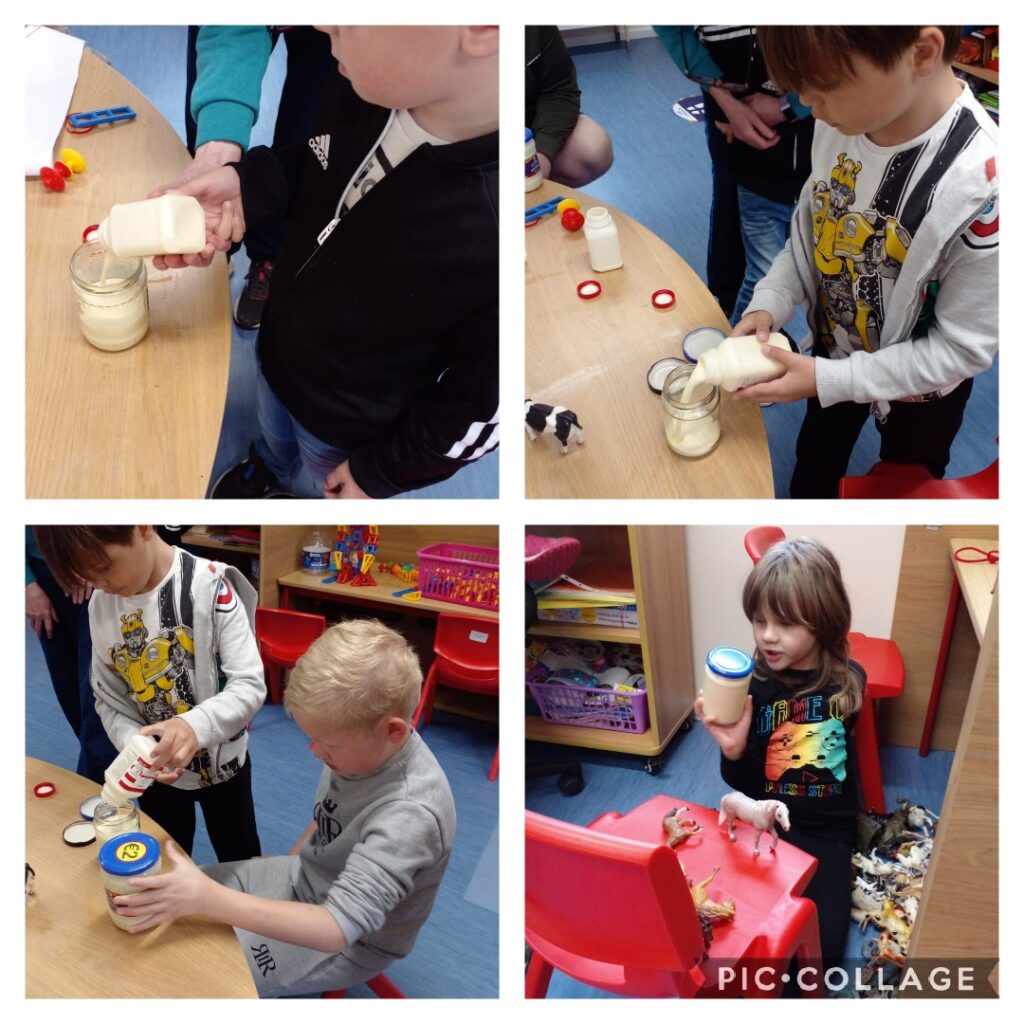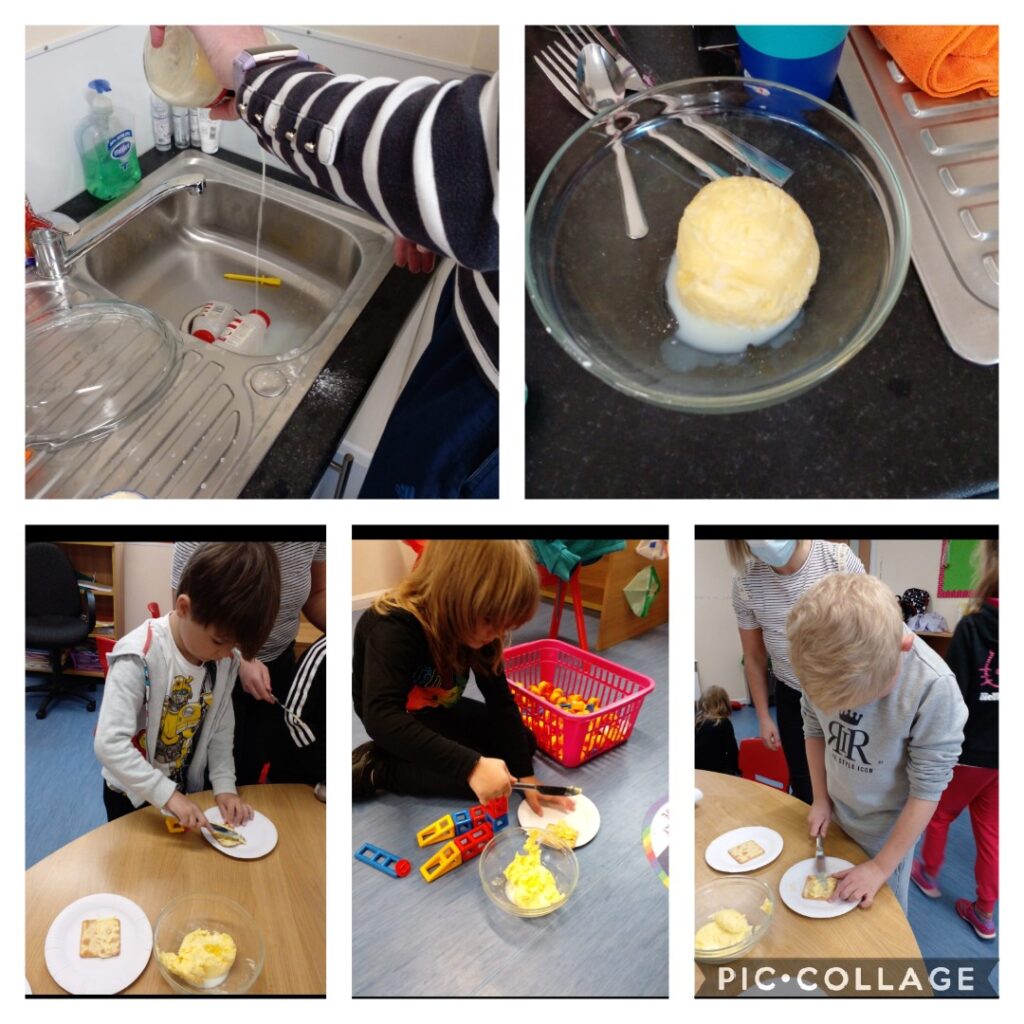 We also made slime by mixing cornflour and water. We enjoyed mixing it!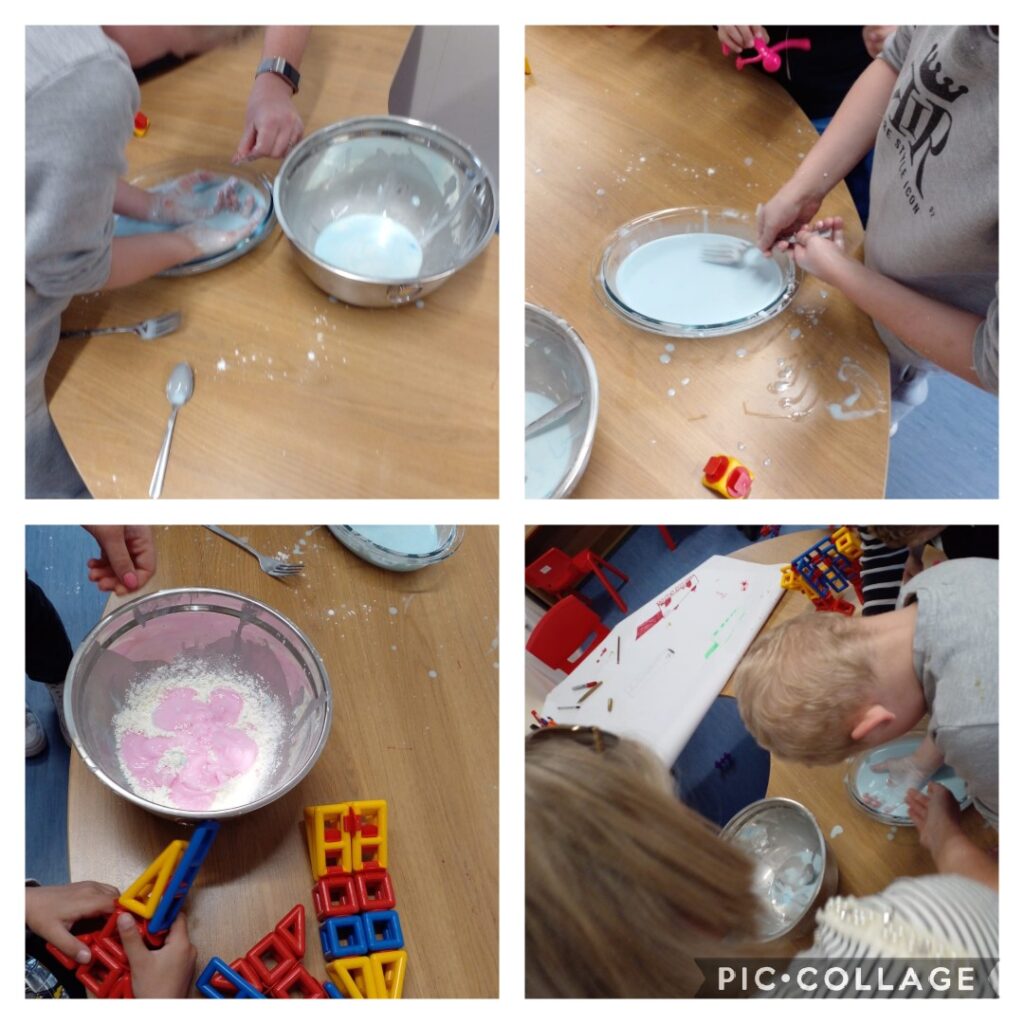 We made lemon volcanos by cutting lemons in half and adding washing up liquid, food colouring and baking powder. When we mixed these ingredients into the lemon, a foam occured.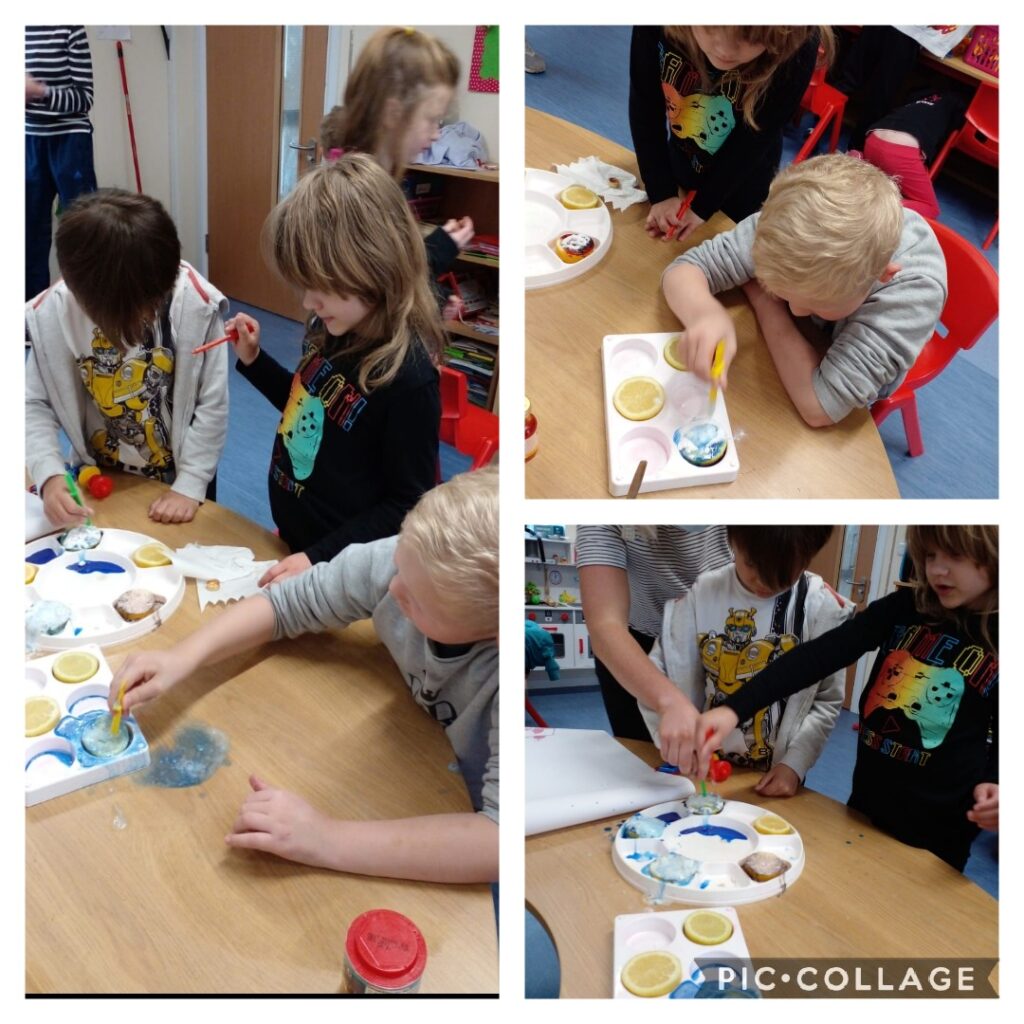 Our final experiment was the diet coke and mentos experiment. We enjoyed watching the reaction!